Meet Giuseppe, consultant by profession, coach by passion
februari 27, 2023

Posted in:
Careers
Team
Training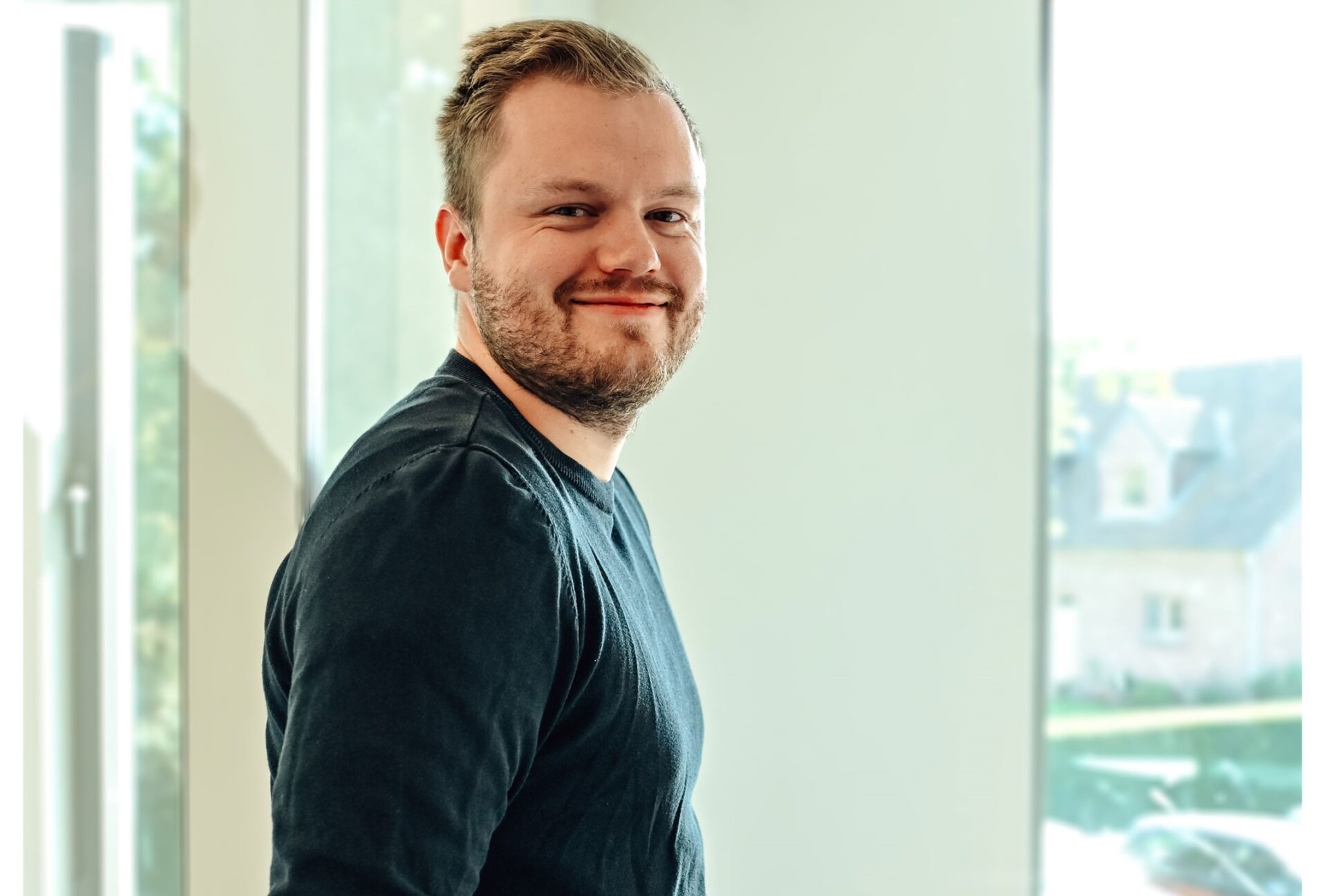 Giuseppe has been a part of the Addestino team for over three years now, following his studies at VUB university in Brussels. He quickly established himself as an internal coach, next to his regular work as a consultant. We sat down with him to learn more about his journey and his aspirations for the future.
From passion to profession
Giuseppe has always had a penchant for technology and maths, and eventually pursued a degree in electrical engineering. When it came time to start his career, Addestino was one of the first companies to reach out to him. While Giuseppe isn't the one to boast, our hiring team knows all too well that engineering graduates usually have plenty of options to choose from. At the same time, finding the perfect fit for a new grad who's sure to be thrown into the deep end with challenging projects is a tall order for any recruiter. We not only need to find a specialist with the right skills, but also someone who shows potential and room for growth. We caught up with Giuseppe to hear about his experience with the hiring process and what sealed the deal for him.
Growth-based hiring
"Addestino was in fact the first company to reach out to me," Giuseppe recalls. "At first, I decided to explore my options and check out a few job fairs, but eventually Addestino was one of the first companies I interviewed with. I was particularly impressed with their personalised interview approach. This is something many other firms fail to do – their inward focus usually results in candidates having to jump through endless hoops with yet another skills test or application form. At Addestino, however, everyone I met was impressively candidate-centric, trying to understand what makes me tick and how I could fit in. This really spoke to me and I felt confident that I would be able to make a difference from the get-go, whilst perhaps exploring the coaching desire that I've always had in me."
"I want to help build Addestino's professional support network in a leading role, so we can offer everyone the same opportunities for personal growth that I've had the privilege to experience myself."
Crafting a career
Giuseppe decided to take the plunge and join us. With our personal growth track, we helped him to reach the initial milestones we'd set together. While on a client assignment after his first year, Giuseppe saw an opportunity to fill a coaching gap and jumped on it. "I gradually took on a coaching role for a new Addestino colleague on a similar project, and our weekly check-ins proved to be quite effective. HR caught wind of what we were doing and how it was helping with onboarding and team integration," he explains.
With some additional support from HR and Addestino partners, this informal coaching role became a formal part of our coaching track for consultants who join a new 'role-based' client project. Now, Giuseppe coaches multiple colleagues simultaneously. In this capacity, his role is twofold. On the one hand, Giuseppe makes sure our consultants are part of our team. At the same time, he enables their accelerated personal and professional growth – the Addestino way. 'Role based' consultants are able to treat their coaching calls as a safe feedback environment to ask difficult questions and assess their working methodologies.
Building strong support through coaching
"I'm thrilled to be able to leave a lasting impact and establish coaching as a cornerstone of Addestino's identity that helps us to stand out from the competition," Giuseppe says. "Coaching others always gives me an energy boost – in particular on tough days – and allows me to collaborate with others while focusing on solutions-oriented frameworks and positive approaches to make others grow."
Giuseppe is clear about his future aspirations. "I want to help build Addestino's professional support network in a leading role. This way, we'll be able to offer everyone who joins our team the opportunities for personal growth that I've had the privilege to experience myself. Addestino empowers me to chart my own career path and select the right projects for me. At the same time, I'm able to act on my personal objective of being a coach to others – something I've always aspired to do."
We're proud to work for