Meet Willem, project lead in charge of data streamlining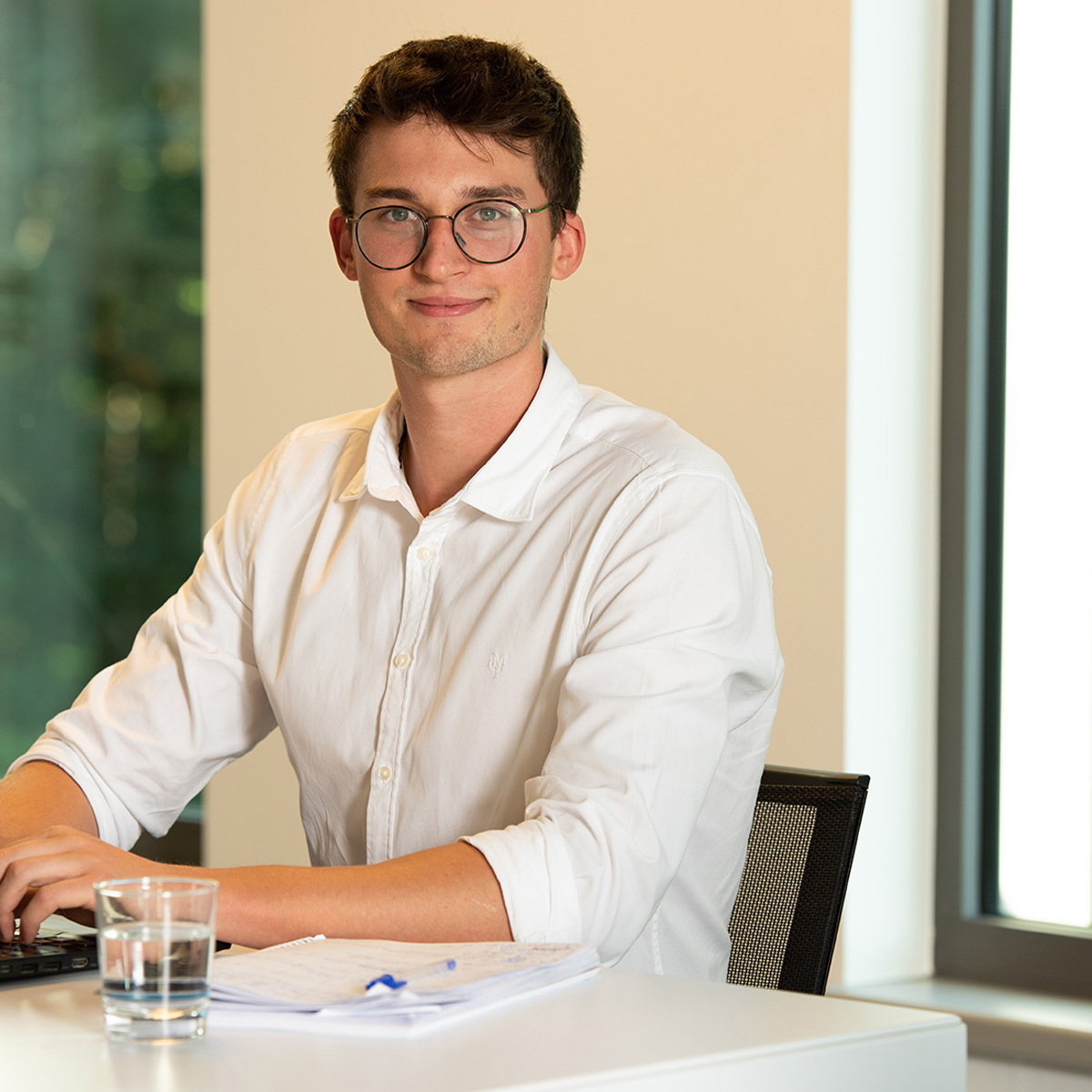 Our consultant Willem enjoys the diversity of projects he's able to tackle with us. He talks us through his personal story of becoming a project lead and his current data architecture assignment.
Building personal foundations
Driven by his interest in programming and robotics, Willem embarked on his personal journey at the electrical engineering department at Ghent University. "This equipped me with a solid theoretical foundation in subjects such as programming and electronics," he explains. "As I progressed through my studies, I found myself increasingly drawn to artificial intelligence algorithms, with a particular fascination for deep learning.
"When considering my career options, I had to choose between working in a large corporate environment or in a smaller organisation with a more personal and friendly atmosphere. Early in my decision-making process, Stefan from Addestino reached out to me via phone. One thing led to another and after a few more calls and on-site interviews, I made up my mind and joined the team. What stuck most with me from the interview process was that everyone I spoke with at Addestino prioritised getting to know me as a person, rather than just focusing on my technical skills. They were constantly looking to see how we would fit together and what my personal ambitions were."
Never a dull moment
Willem's favourite aspect of his daily work is the variety of projects he gets to tackle. "I love being able to take on different challenges that align with my interests. I've already worked with large organisations on various tracks, including strategy, technical problem-solving, and general business issues. I'm grateful for the ability to switch between different areas of expertise and for the opportunity to work alongside colleagues who are experts in their respective fields. Every project comes with its own challenges requiring different skills & creating different learning opportunities.
"Our close collaboration with our clients is what makes us unique in our ability to focus on their needs, take the time to learn about their organisation and execute."
Data architecture project
Currently, Willem is working on a major project in the food retail & production sector. Their management team approached us over a year ago to address their data-related challenges. They required a robust and mature, future-proof data environment to support the reporting and data needs of their rapidly expanding organisation."
Initially, Willem joined them for a three-month strategy consulting project to audit their existing data architecture and develop a future-proof transition plan & roadmap. "After completing the to-be data architecture & roadmap, the client asked our team to stay on board to guide the implementation of the solution we'd drawn up for them. I took on the role of project leader for the further implementation of the strategy." One year later, the team has already completed the first implementation phase and is currently building the designed data architecture across different departments.
Client-centric approach
"I'm excited to be taking on this project management role, as it comes with unique challenges. My main responsibility is to ensure the smooth execution of our team members and manage deadlines and client expectations during stakeholder meetings. What distinguishes Addestino from other consulting firms is our close collaboration with both our clients and our internal teams. This makes us unique in our ability to focus on our clients' needs. Initially, we always take the time to learn about our clients' organisations, bringing together all qualitative and quantitative data, and all relevant documentation creating an all- encompassing map of the world. We work with complete transparency, which is why our clients keep coming back to us."
We're proud to work for