Why Data Engineer Maarten left the banking sector to join Addestino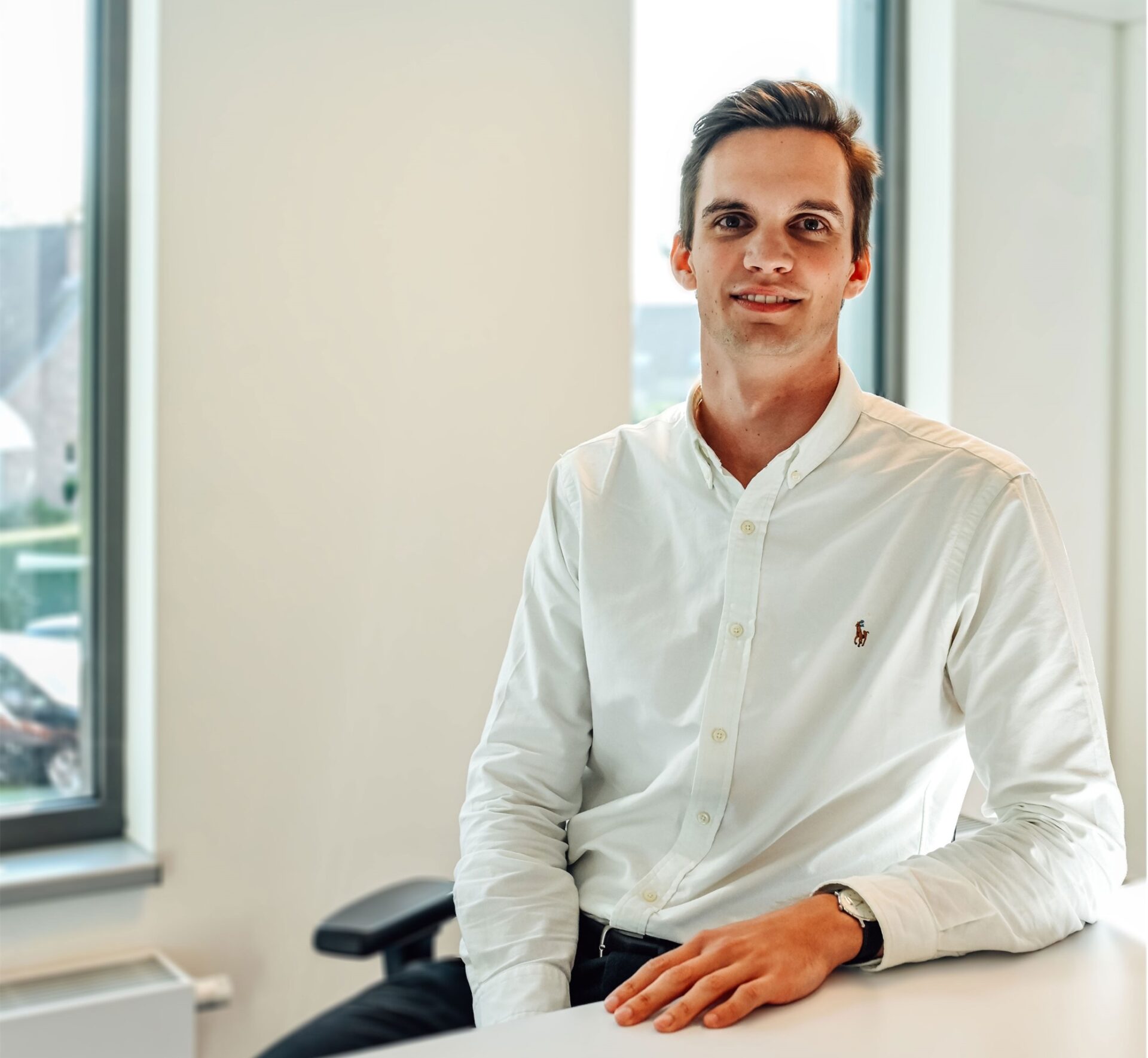 What motivates someone to join Addestino after spending some time as a PhD researcher and an additional three years at the forefront of a long-term digital banking transformation? Sometimes all it takes is a little nudge to find out your next step in self-development. We spoke with our data engineer Maarten to hear his personal hiring story.
Abundance of choice
With a degree in software engineering under his belt and a practical approach to problem-solving, Maarten had no shortage of opportunities. After a brief stint as a PhD researcher at VUB university, his alma mater, he landed a job at a leading bank with a slew of innovative digital projects in the pipeline. Looking back, Maarten fondly remembers the tangible business outcomes of his work there. "There was nothing I enjoyed more than having a direct impact in a results-oriented environment, where every project produced immediate feedback – especially compared to the rather solitary work of a PhD. I was fortunate to work with cutting-edge technology."
Getting recruited
While working at the bank, Addestino co-founder and managing partner Stefan reached out to Maarten via LinkedIn. "Although I wasn't necessarily looking to change jobs, I was intrigued by Addestino's project methodology and their approach towards employees," Maarten explains. "At first, I was a little hesitant to engage with them, but in the back of my mind I started to wonder. What if I could explore new IT ecosystems and project approaches? Joining Addestino would allow me to get to know a variety of business and IT environments in a short amount of time, enabling me to expand my skill set much faster. While the fundamentals of data engineering don't change, the real-life implementation of software architecture varies significantly across organisations."
"Throughout the entire recruitment process, the team was fully focused on how I'd be able to shape my career based on my personal growth track and values."
Taking the plunge
Maarten's hiring process was a swift one. "After a few more conversations with co-founder Dominique, I was sold on the Addestino premise and its people. "What impressed me the most was that the hiring team was fully invested in my career development and my personal growth and values throughout the entire recruitment process."
After three years in the banking sector, Maarten decided to join the team as a project consultant, capable of filling different roles as a data architect and engineer. A wide range of short projects, with different tech stacks that require bright thinking while providing rewarding satisfaction.
Evolving at Addestino
Currently, Maarten is teamed up with three other Addestino colleagues to form a project team that is embedded in a client's organisation, working to reimagine and implement their data architecture. He has the opportunity to work both remotely and at Addestino's and the client's offices. When asked about how his personal growth plays out in practice, Maarten is quick to share his thoughts. "To me, working at Addestino is a stimulating challenge that provides both immediate rewards and long-term benefits. The team has a way of pushing me just enough outside of my comfort zone to keep me constantly learning, while also giving me the support I need to feel confident and at ease. This has definitely helped me to expedite my learning process."
Training and development
What are Maarten's thoughts on the team's day-to-day support? "I stay connected through regular optional training sessions. Since I've been here, I've already attended a dozen or so additional training sessions, on top of the company-wide training. Informal learning is also highly encouraged, with colleagues sharing their insights and experiences from other consulting projects through extra sessions. Additionally, my Addestino mentor is always available to answer any questions I have. I'm happy to see that we're all on the same page and working towards the same goals to deliver value for our clients and grow in our careers together."
We're proud to work for