Customer cases
Why we told the Roads and Traffic Agency to look elsewhere
Exploring Machine Learning opportunities for de-icing roads to minimize environmental impact while maintaining road safety.
Data Science
Innovation
Public Sector
01. The question
The Roads and Traffic Agency manages highways and regional roads in Flanders. One of the agency's many responsibilities is gritting the roads with salt during winter, making sure they're safe to drive on. Because knowing when (not) to grit is no easy feat, the Roads and Traffic Agency came to us via EWI's PIO program with a seemingly simple question:
Can a machine learning model be developed to help us predict more accurately when and where to grit?
02. The process
After digging through the available data and mathematical algorithms, we found that it was definitely possible to make more accurate and finer-segmented gritting decisions. The historical data which has been collected is a combination of snow & icing conditions combined driving gritting decisions. This data is complemented with environmental indicators like temperature evolution, wind, precipitation, etc.  And obviously, this can be modelled and approximated through a machine learning model.
But here is the catch. There is a far better way to derive the icing conditions from the physical data such as temperature. It's called 'understanding nature'. By simply modeling the well-known laws of nature in an algorithm, a far more accurate and better to understand algorithm can be created.
03. The result
For this case we concluded that developing a predictive algorithm based on an understanding nature, would fully do the job. We could develop all the machine learning algorithms we want, but this case proves once more that modern data science is a powerful tool – but not the only one. That's why at Addestino we always start from the question, instead of just following the mainstream solution.
Want to know more about this case?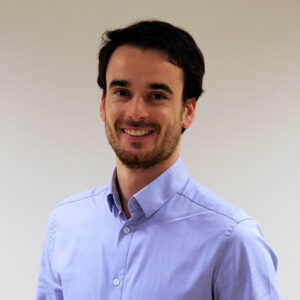 Frederik Van Eeghem
Consultant
Contact
We're proud to work for