Behind the consulting scene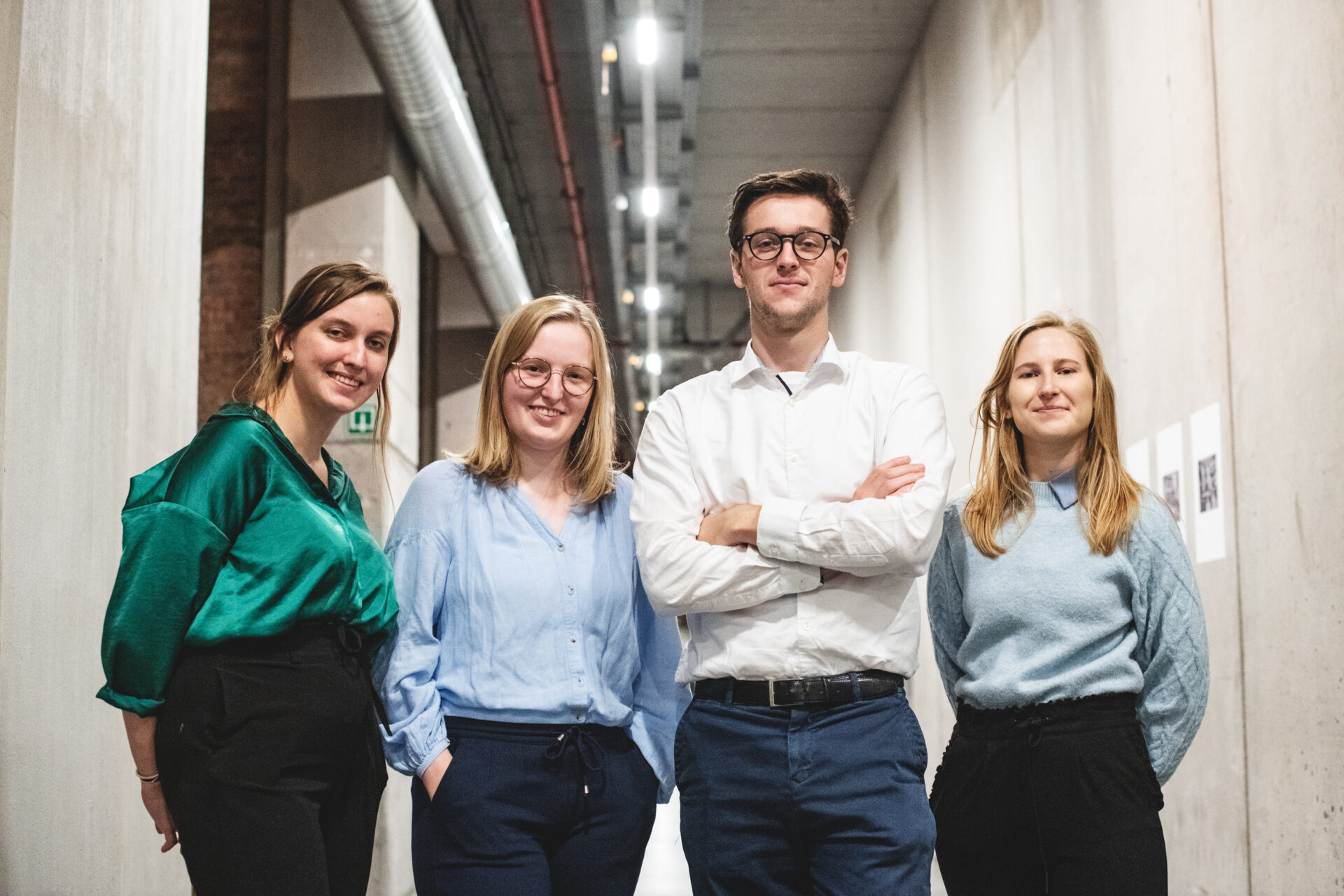 Teamwork makes the dream work. A familiar expression frequently echoed during HR meetings, and for a reason: sometimes the biggest clichés hold the most powerful truths. We sat down with our colleagues Iris and Emiel to hear them out on how we put this quote into practice. In this interview, they talk us through their latest joint consulting assignment and how it reflects our work culture, learning and fun on the job.
Tandem approach
The vast majority of our consulting work relies on team efforts – whether that be on-site at our clients' offices or working behind the scenes. Even in shorter, more straightforward assignments, there is a continuous process of feedback, quality control and training going on. For some of our larger projects, we let our tandem teams operate in parallel tracks, allowing us to expedite project delivery times. Our consultants Iris and Emiel spill the beans on one of our recent client cases, revealing the inner workings of our trademark methodology. They not only explain how this benefits our clients, but also how it accelerates learning and career development while fostering a positive work environment.
Case context
"Last June, myself and three of my colleagues started on a new project at the renewals department of a repeat client of ours," Iris explains. "They were struggling to manage expiring contracts and were looking for better ways to keep relevant customer info up to date. To improve efficacy, the team needed a tool that could aggregate data from different source systems into a centralised data set. Our goal was to create an exhaustive overview of all pending contracts with relevant annotation. This, in turn, increases the number of timely renewals and improves margins by minimising renewal losses."
Process
"We split up the assignment into two parallel tracks that are closely intertwined," Emiel continues. "In the first track, we tackled the data aspect, where our mission was to untangle the client's data maze. Customer contracts, supplier POs and Sales opportunities were all key components that had to be united to create valuable insights on renewal strategy, contract financials and sales status. Our colleagues Fran and Emma led the charge on this front."
"Secondly, there was a track that was focused on user interactivity, based on Microsoft Power Platform and its Power Apps," Iris chimes in. "It revolved about presenting the relevant information in an intuitive format and enabling data enrichment. Our smart data visualisation makes it easier to navigate from a contract level to underlying items, opportunities and supplier details. We also built a Salesforce integration, which allows direct creation of new sales opportunities. For this part of the project, I teamed up with Emiel."
Staffing decisions
Projects with tight deadlines require seasoned profiles. "Our leadership team is responsible for making staffing decisions for our client projects," Iris says. "Their choices are based not only on skill compatibility and experience, but also on the individual interests of our consultants. This goes beyond just an ad-hoc assessment for each project. Every team member has an informal monthly meeting with our HR department to check in on current projects and overall well-being. Additionally, there is an evaluation meeting after the successful completion of each client project to assess the project fit."
"Typically, a more senior profile takes the lead on projects, while another specialist handles day-to-day operations," Emiel adds. "This collaborative approach allows them to bounce ideas off each other and provide feedback. It empowers everyone to fast-track their personal growth and assume greater responsibilities every time, safe in the knowledge that they can rely on an experienced team member who is fully informed about their project."
Insights
"Executing on multiple delivery tracks at once is a departure from the conventional model of having consultants embedded within the client's organisation," Emiel continues. "We implement our own Addestino methodology and establish our own project timeline. While incorporating customer feedback at every step, we take charge of project management to ensure the timely delivery of the value we promise."
Iris underscores the significance of the Addestino methodology. "Our iterative approach involves short sprints and subsequent sprint demos for the client, where we showcase the latest deliverables. In this case, both of our project tandems also organised two internal sync sessions per week, along with a weekly status update with the client. This blend of individual flexibility and accountability ensures that our progress never stalls."
"Our methodology helps us to ensure that our progress on client projects never stalls."
Results
"Thanks to our efforts, our client now has an application to support their team operations at their disposal, along with a suite of Power BI dashboards. These cover renewable contract status, financial statistics and high-level management insights that consolidate various key metrics," Emiel explains. "This offers a streamlined, comprehensive overview of critical data, accessible both in tabular form and through insightful visuals. Exceptional renewal losses, delays or anomalies in financial margins can be addressed more easily and even anticipated."
"Every project is also a learning opportunity for the rest of the team," Iris points out. "There are frequent show-and-tells on ongoing and finished projects for colleagues. This helps to cross-pollinate and generate ideas for other customers, allowing everyone to grow and stay on top of their game."
We're proud to work for