Customer cases
Defining an SD-WAN strategy for a Telco provider in Eastern Europe
When should a Telco provider implement new network technology?
Networking
Strategy
Telecom & ICT
01. THE QUESTION
A large telco provider approached Addestino to formulate and define their SD-WAN strategy for two Eastern European countries. This new disruptive technology affects MPLS providers in the B2B space.
They know this technology shift is coming, and given their customer base and the current market state, what should they do? The customer's install base is premium priced on a not-so-flexible technology; then, competitors emerge with better pricing or more flexibility.
So how can they best protect their current base and encourage future growth? Does the telco provider offer reduced pricing or introduce additional technology services like cloud or network security?
The fundamental strategic question is when to introduce the novel technology, in which customer segments, and by which strategy to maximise the customer's long-term value with a benchmark that losing a customer is detrimental.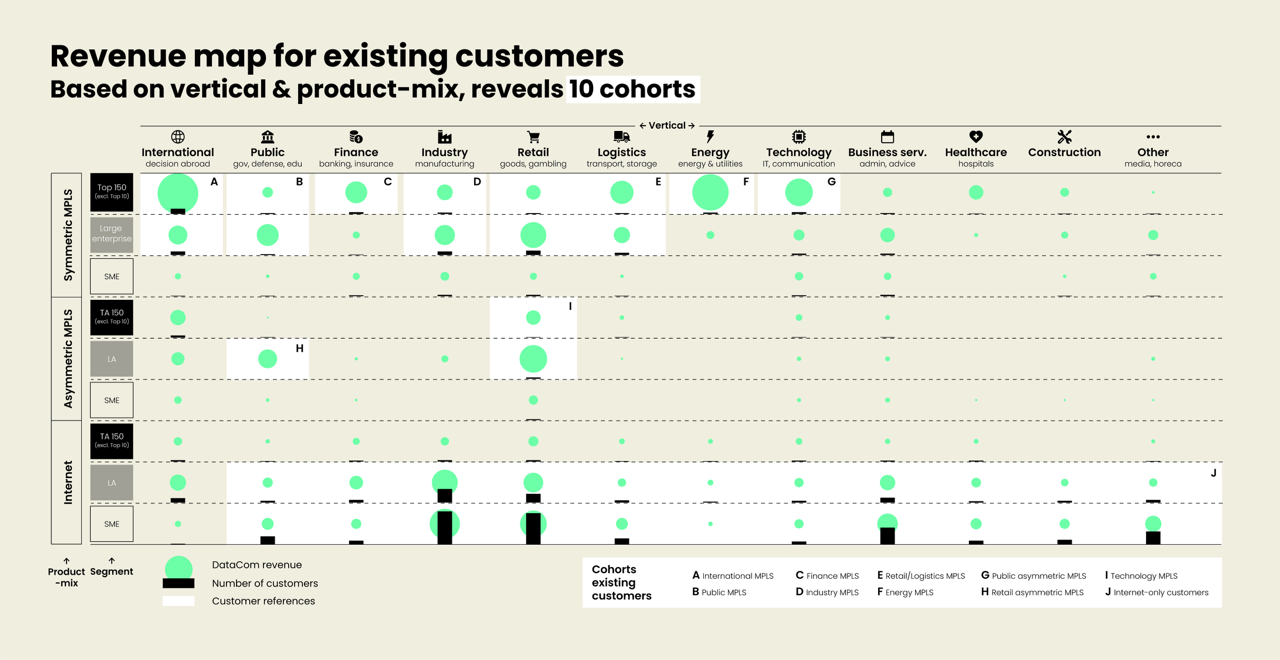 02. THE PROCESS
For some customers, the drive to adopt new technology is vital, perhaps based on features or cost. While others have the outlook that "in the next three to five years," we will upgrade the technology.
We examined the data warehouse to start compiling a landscape of the current situation. We became familiar with qualitative data by interviewing sales teams who've spoken to clients about this technology—to determine what drivers existed for adoption, i.e., what is the customers' connectivity needs?
We combined the qualitative and quantitative data into one map of the world. We laid out the different types of customers, their drivers, their profit margins, and the size of the accounts, which gave us an overview of our client's customer base and the total B2B markets within each country.
03. THE INSIGHTS
The hard labour was done, and we distilled our findings into cohorts in a detailed manner ending with 20 different cohorts. Why so many cohorts? We had to determine if company (x) was an existing customer or not. If they are, which product do they use today, and what is their pricing compared to the competition? These and other dimensions resulted in many combinations.
Can an operator execute strategies for 20 cohorts? Of course, they can not—prioritisation was vital. Together with the product management team, operations team, and technical salespeople, we scored each strategy per cohort on three different dimensions.
Market maturity
Portfolio readiness
Product roadmap
These scores provided us with the means to rank order the cohorts.
04. THE RESULTS
The ranking system enabled us to compose an action plan. The telco wanted to know what to do in each country from day one to year three. Our strategy consisted of 5 waves, prioritising large accounts ready for adoption. We then developed scenarios, projecting revenue growth and A/B profiles depending on parameters and market adoption. The telco was thrilled and asked us to perform a similar strategy definition for additional countries.
Want to know more about this case?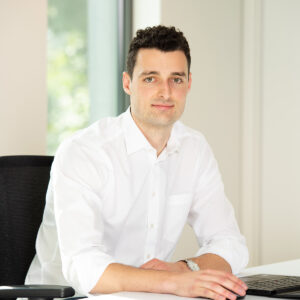 Bob Mertens
Principal
Contact
We're proud to work for