Customer cases
This is how we helped set up our customer's robot process automation project
Transforming a Robotic Process Automation roadmap via Addestino's RPA framework, advancing multi-FTE savings potential
Applications
Transformation
Telecom & ICT
01. THE QUESTION
Our customer is a telecom operator with a large range of products and services. In short, they help clients with their TV, internet and phone connections. Behind those numerous clients is a large customer operations team, responsible for adding new clients to the system, handling disputed invoices, technical malfunctions… You name it, they do it.
All the different processes the team follow are incredibly complex. To boot, they require a lot of technical knowledge, as every product our customer offers is handled through different application platforms and systems. This made it difficult for the customer operations team to provide a coherent experience to their end users.
To tackle the issue, the company had begun to implement Robot Process Automation. However, this hadn't yet produced the desired results because, as out client had now realised, they had started to automate the less suitable parts of their service chain. So they asked Addestino to help them figure out which parts of the chain would be better suited for this new technology.
02. THE PROCESS
We used our own Robotic Process Automation Framework to audit the project. We first mapped out all the processes of their service chain. Then, in each of those processes, we asked ourselves the question 'Could this step be automated or does this still need to be done manually?'. Some steps in the process are easily automated, others… not so much. It all depends on the complexities and volume of the actions needed.
After three weeks, we had the first list of steps to be automated. We gave this priority list to our customer's development team and asked them to create the required scripts for these steps. In the meantime, we carried on with our chain analysis and decided what should go on the second list of actions to be automated. In twelve weeks, we had neatly prioritised the whole chain, determining which tasks to automate first.
03. THE RESULT
Our customer's development team is steadily working on these automations. By offering a plan of steps to take and when to take them, our customer can now successfully use automation programs in their service chain and reap the rewards of these implementations. Initial estimations indicate 5 FTE savings (I.e. 500K€/year) through automation of repetitive tasks, from about 10 bottom-up initiatives.
Want to know more about this case?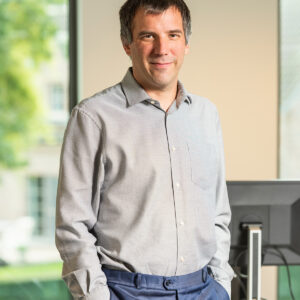 We're proud to work for