Why Emma chose consulting straight out of university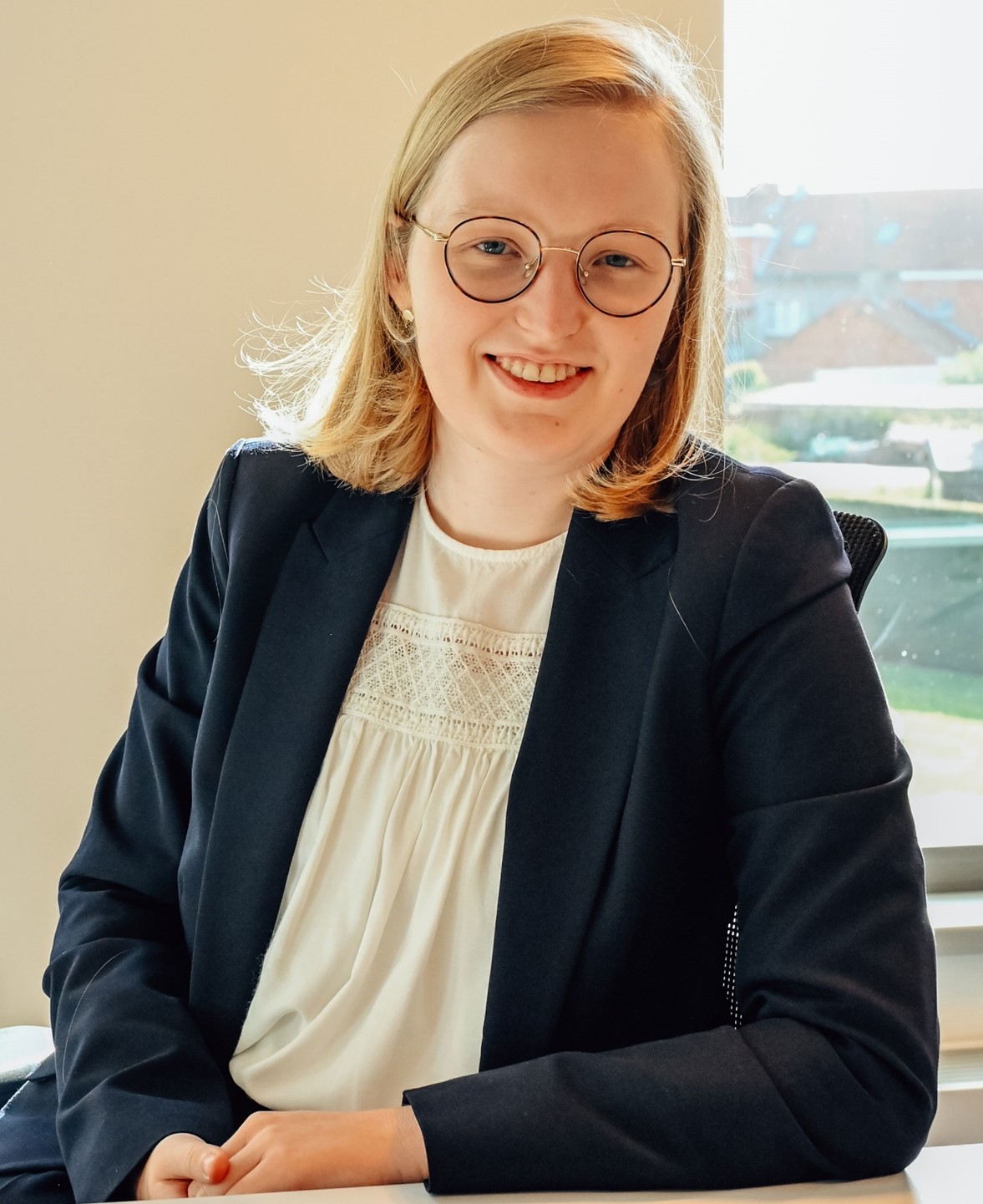 When it comes to talented individuals, it's only fair that they have high expectations when they graduate. So why did our consultant Emma choose to join our team straight out of university? Emma shares her aspirations for personal development and how she rapidly evolved into a versatile and multi-skilled consultant.
The drive to thrive
"While I was studying computer science engineering, I discovered a passion for technology," Emma says. "I always knew that I wanted to apply my skills in a more practical way. That's precisely why the consulting business piqued my interest. The idea of working across a wide range of industries sounded particularly appealing. I was searching for a job that would allow me to explore my abilities and gain a broad perspective on the business world. I just wasn't quite sure how I would be able to make this dream a reality."
As Emma was weighing her options during her master's degree, our HR partner Joyce reached out to her. "Joyce's considerate and customised message really resonated with me. The next thing I knew, I found myself participating in an online Addestino event, solving business cases with other soon-to-be graduates. We even got the chance to grill a few senior consultants, so we could get a better idea of what their job entailed. This experience helped me to reframe my perspective on the job, and it convinced me that consulting would be the right career choice for me. Further conversations with managing partners Stefan and Dominique sealed the deal for me."
Power of a personalised growth track
"I was so impressed with Addestino's values and growth track that I signed my contract six months before I even graduated," says Emma. "You're asking me if I remember what happened in my first few weeks on the job – I can tell you that my initial project started on my very first day! While this might sound daunting, I had ample support from a seasoned colleague who guided me until I was ready to take over the project in question. My instinct had been right: Addestino turned out to be the ideal environment for me to learn the ins and outs of consulting, while I could always rely on my own technical expertise and the support of the team. I also noticed that other recent graduates received support based on their qualifications and personal needs. Very much the personalised growth track that had been promised."
That was just the beginning. "In my first six months on the job, the team organised a number of training sessions for me and the other new hires. These sessions covered a wide range of practical skills, including interviewing techniques, project methodologies and finance. These hands-on sessions were focused on real-projects, which was precisely what I needed to expand my skill set."
Addestino's personal growth track is what makes the difference. All learning opportunities flow naturally from this key promise.
Balancing tech and strategy
Currently, Emma is working on two projects simultaneously. "I dedicate half of my time to a data project, in sync with other teammates and the client. Everyone is responsible for a particular part of the scope. In addition to that, I'm also working on a shorter strategy project, which is a welcome change of pace. The latter type of projects have a shorter throughput time, allowing me to accelerate my personal learning. It can be a bit of a whirlwind to switch between projects so quickly, but it keeps me on my toes. Each new project or delivery cycle comes with new responsibilities, and the variety helps me to learn something new every time. Fortunately, there's plenty of structure and guidance in place. The personalised growth track that Addestino set out from the start is the real game-changer. As a result, the different projects and learning opportunities come naturally."
Feedback opportunities
Regular check-ins are a crucial aspect of the personal growth track at Addestino. "I have the opportunity to regularly communicate my needs and aspirations to my team members and senior leadership. During my more formal career discussions with HR, we always establish a growth plan for the upcoming months. My personal ambition for the near future is to continue towards more autonomy and responsibility."
We're proud to work for