From PhD to Consultant: Nektar's career shift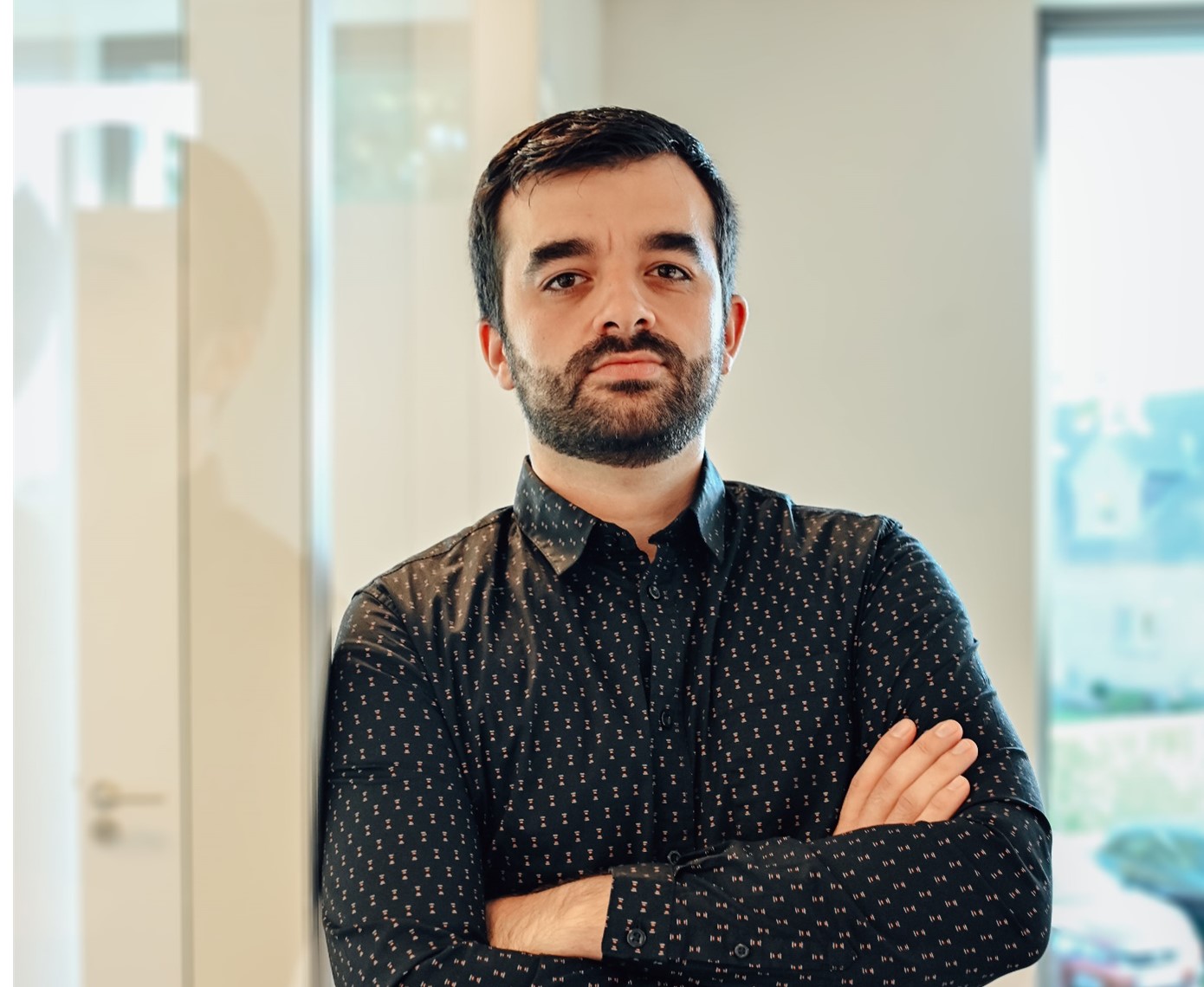 Our consultant Nektar decided to make a career shift from doctoral research to a consulting position with Addestino. How did he transfer his PhD skills and what's it like to apply academic experience to a different field? Nektar shares his personal story.
Building an academic career
Nektar begins by sharing his lifelong fascination with technology, recalling how he used to take apart small electronics as a child. "Pursuing a degree in electrical engineering seemed like the logical continuation of my passion. At our university department, following up your master's with a PhD was very common, too."
Reflecting on his PhD experience, Nektar speaks highly of it as a learning opportunity. "It taught me valuable skills in imparting knowledge and inspiring others. These skills are useful in almost any business context. At the same time, I always knew that I was also quite a hands-on oriented person. As a result, during my student time I dabbled in some consulting assignments to broaden my horizon."
When asked about what motivated him to consider other options after his doctoral assignment, Nektar cites the desire to advance himself further and explore how he could put his skills to use in a different environment. "Although consulting had always been in the back of my mind, I wanted to carve out my own path rather than being just one of the many specialists at a large global consulting firm."
Testing the waters
"I'd been in touch with Addestino sporadically during my time as a doctoral researcher," Nektar continues. "I appreciated that they never pressured me to join them and that they respected my decision to remain in academia. This helped to establish trust. One of the team's HR Business Partners invited me to attend a job fair where I could speak with their consultants and ask them questions about their day-to-day experiences. They took the time to give me honest answers, instead of just delivering another sales pitch."
The final push to join came from an interview with Addestino founder Dominique, who was meticulous in ensuring that Nektar's needs were aligned with the company's values. "Dominique shared new insights and approaches to solving specific business cases, which left a positive impression. Everyone I spoke with at Addestino gave a favourable impression."
"The management team are always open to feedback - a key advantage of a mid-sized company with a flat organisational structure and a friendly company culture."
Supported on all levels
"In the month leading up to my official start date, the team invited me to sit in on relevant training sessions on Addestino-specific methodologies and consulting principles. This helped me to prepare for my new career. As someone who came from academia, I appreciated the training on practical business aspects, such as building effective PowerPoint presentations. I remember my first week at work very well: on my second day, I already found myself on-site at a client's. Fortunately, I was well-supported in both my first individual and group project."
Nektar also found unexpected support from the HR department. "They handled many of the administrative tasks that I found so tedious during my academic career. This enables me to fully focus on my core responsibilities. At the same time, the management team are very approachable and receptive to feedback. This is a key advantage of a mid-sized company with a flat organisational structure. This, in turn, contributes to our friendly company culture."
Learning new skills
"Throughout my academic career, my teaching experience remained relatively constant. The difference with Addestino couldn't be more pronounced: I'm now working on diverse business objectives across various industries, with all kinds of people. This is exactly the kind of challenge I was looking for. The biggest advantage is the opportunity to constantly learn something new on all levels. I've improved in areas such as at work estimation and planning work, to name just a few."
Work-life balance
Nektar doesn't have to think long about what he feels are the key distinguishing factors at work. "All projects are tailored to suit my needs, expectations and personal growth trajectory. I'd expressed a desire to try different things, and I've always been accommodated in this wish. Additionally, the diversity of profiles within the company plays a significant role as well. At the same time, my work-life balance is respected. Quite the contrast with my previous lifestyle, alternating periods of tight deadlines and less busy weeks. Before joining here, I wasn't even aware of the existence of timesheets!" he concludes with a chuckle.
We're proud to work for