Customer cases
Customer migration towards a new mobile product portfolio for a Telco provider in Eastern-Europe
How can a Telco provider reduce churn risk and increase profits in anticipation of its new mobile portfolio?
Data Science
Strategy
Telecom & ICT
01. THE QUESTION
The presence of a new competitor in the mobile landscape caused a decline in market share and profits for an Eastern-European Telco provider. Although the provider offers an elaborate and transparent mobile portfolio, some customers churn towards the competitor because of its ridiculously low prices and simplicity.
Hence, product management decided to completely revamp their mobile product portfolio, simplifying the contractual frame agreements for their customers and reducing operational load for account managers.
After the prior success of the SD-WAN strategy, the Telco provider asked Addestino again to perform a likewise customer strategy, this time focusing on their mobile counterpart.
02. THE PROCESS
The first step consisted of profoundly understanding which customers were churning and why they were doing so. Through a data-science-driven approach incorporating a "Random Forest" classification algorithm, clusters were discovered which had higher churn rates compared to others. Including qualitative input coming from direct sales interviews allowed us to further enrich these clusters leading us to crack the case.
03. THE INSIGHTS
Different dimensions such as vertical, location, etc. had been investigated on correlations (e.g. do retailers with their headquarter located in the capital city have a higher risk of churning compared to industries in the north of the country?) and the main conclusion was that there weren't any driving correlations at all.
Only by analyzing the qualitative data provided through interviews we were able to discover that the relationship between the account manager and the customer was the predicting factor for customer churn, or revenue net growth. A conclusion which then also could be supported quantitatively – as shown below. This relationship furthermore predetermined the discounts provided per customer and hence, revenue created for the telco provider.
Finally, by clustering customers based on their fleet size, offered discounts and a factor embodying how much their contractual framework was tailored to their actual mobile usage, customer cohorts were created each with their own migration strategy, action date and proposed data package. This phased migration approach would allow the Telco provider to potentially reach a CAGR of 11%.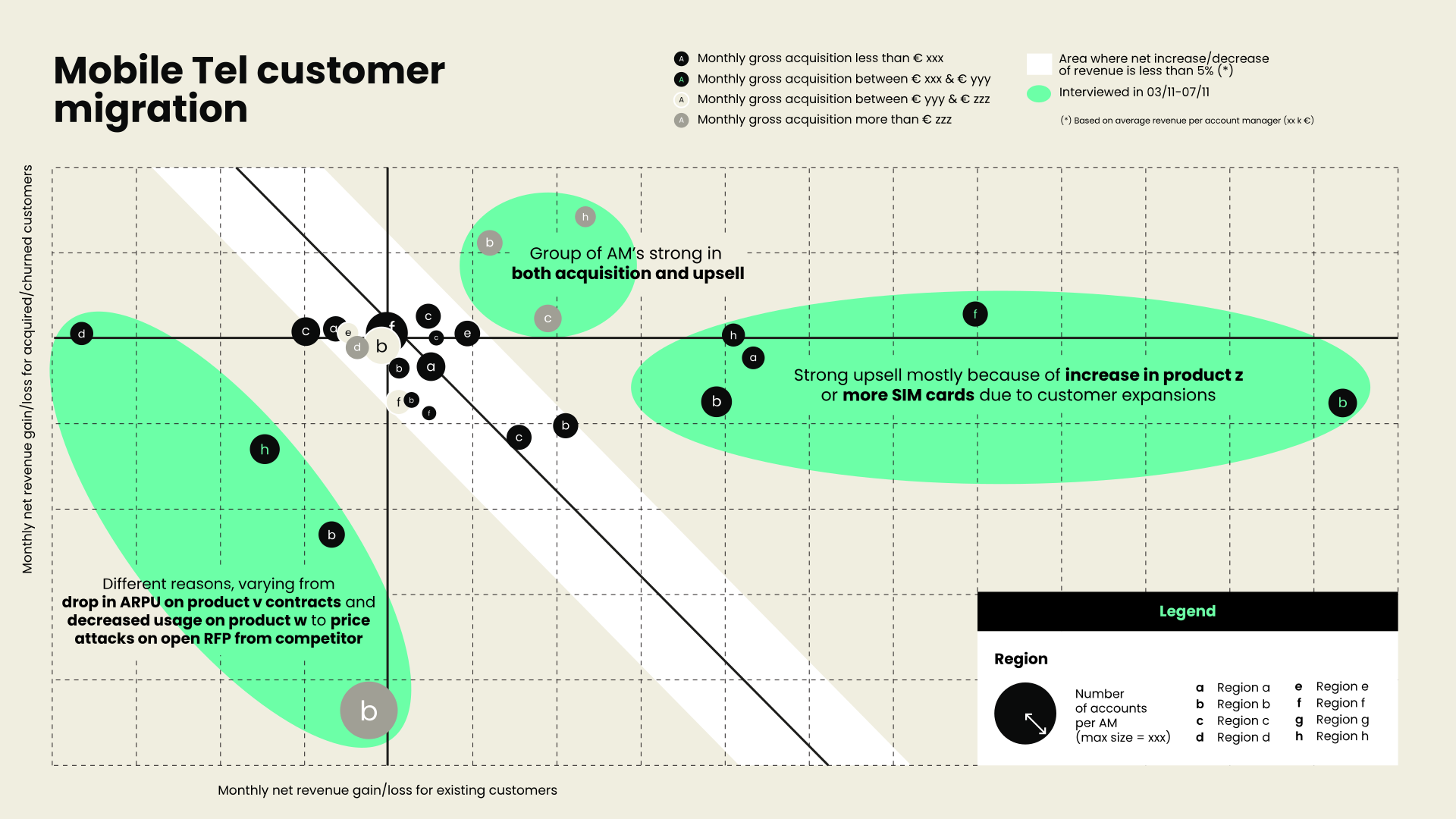 04. THE RESULT
As icing on the cake, Addestino composed a combined view comprising both the SDx and mobile strategy, allowing the provider to approach his customers with a double-value-adding story. Whereas for some customers the mobile strategy needed to be leveraged for the SDx strategy (as the latter would provide the highest growth potential); for other customers a simultaneous mobile and SDx approach could be executed. These combined, yet specific sales approaches will allow account managers to operate more efficiently, creating a path of least resistance and higher customer satisfaction.
Appropriate sales material was created and the Telco provider could immediately start with both migration strategies, creating impact on day one. And that's exactly what we love at Addestino – letting our customers move forward!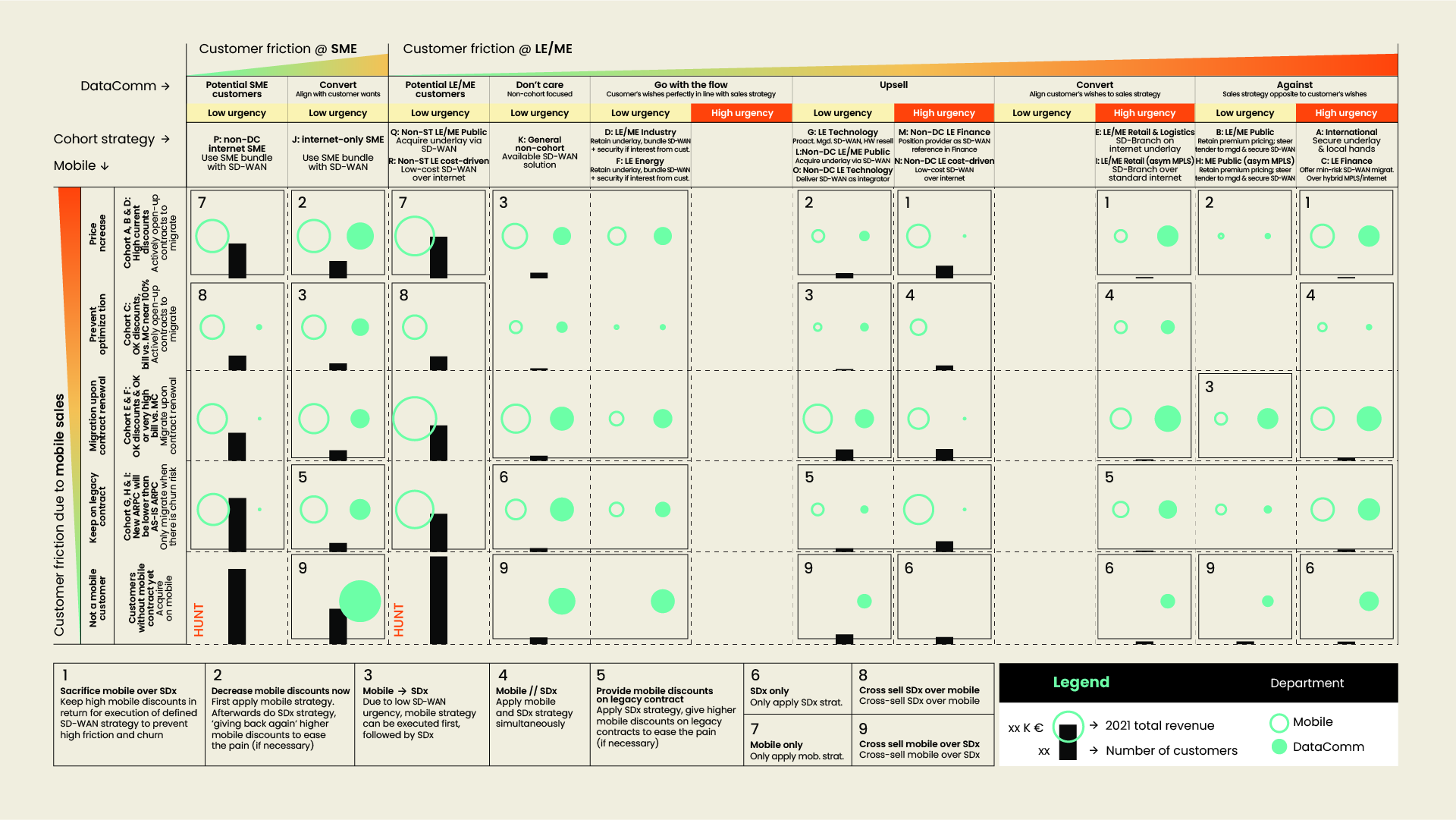 Want to know more about this case?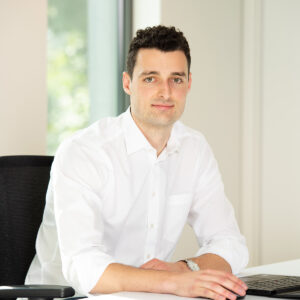 Bob Mertens
Principal
Contact
We're proud to work for