Customer cases
Improving Customer Segment Profitability
How does data produce a compelling narrative?
Data Science
Strategy
Telecom & ICT
01. The Question
A company in the high technology sector approached Addestino with a problem understanding its own profitability. The company offers a broad range of technology products for small, medium, and large customers. However, their overall profitability had been declining year-after-year, and the executives wanted to know, "where was this cost pressure coming from?"
02. The Process
We dived down to the atomic level and gathered data from IT systems, product delivery processes, sales strategies, and team utilisation, among others. We used our data queries to build an activity-based costing model and then mapped it onto different product families and customer segments. As the data became more refined, the numbers produced a compelling narrative.
03. The Insights
See the infographic above; product (4) was not profitable for a single customer segment. And while some products were profitable for one customer, they produced a loss for others. One would expect the larger the customer, the more scalable and profitable. However, it was the reverse.
We discovered that product packages for the largest customers had too much customisation, meaning that adding small details, pushed certain products into the red. We launched a transformation program to communicate these findings and turn them into margin improving results.
04. The Result
Our client gained a clearer understanding of product family performance and how this varied within customer segments. We allocated responsibility to key stakeholders that could enact change. In the first pilot, the customer has seen a 5% margin improvement.
The first phase of the cost improvement process was completed in 6-months. We will continue working with this technology company to improve their understanding and profitability this year. At Addestino, we turn complexity into clarity.
Want to know more about this case?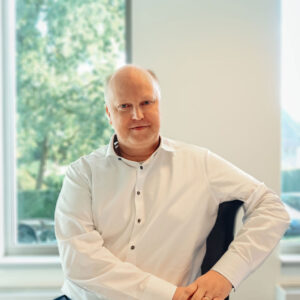 Dominique Buyse
Co-founder & managing partner
Contact
We're proud to work for